Lobethal Bushland Park provides habitat for a diverse range of flora and fauna, including Rare Maiden Hair Ferns and Leafy Greenhood Orchids.
The Native Orchid Society has catalogued 33 species of native orchid (some of which were thought to be extinct) within the Park.
There are up to 100 bird species and 270 indigenous (native) plant species.

15% of the flora are rare and vulnerable, including some species that are not found outside the park.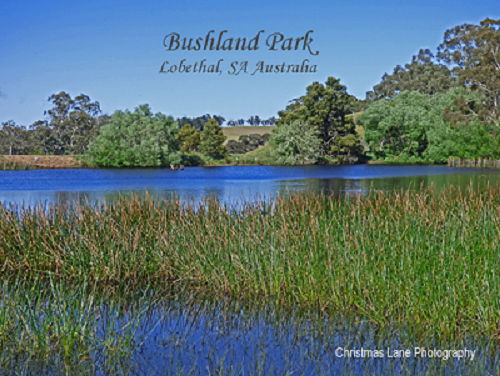 Bushland Park is located just outside of Lobethal on the Kenton Valley Road.
It has a picnic area with a playground over looking a lake and walking trails with a great deal of flora and fauna.


During the 19th and early 20th century, before reticulated water was available to the towns in the Onkaparinga Valley, two reservoirs in a 118 hectare property supplied water to the town of Lobethal and its major industry, the Onkaparinga Woolen Mills. Early in 1982 the land was declared surplus to the requirements of the E & WS Department, and it was offered to the District Council of Onkaparinga In December 1986 Lobethal Bushland Park was officially opened by the Governor Sir Donald B Dunstan.
This information is provided courtesy of The Friends of Bushland Park. Visit their Web Site